If you have not yet enrolled in this Saturday's (September 26) Science Olympiad training conference, please remember that Wednesday is the last day to do so.  enroll now at https://www.surveymonkey.com/r/LXW93GP
We have a special event for new and nearly new participating schools!
Event Supervisor and Science Olympiad Alumnus Aaron Washburn has developed a list of must-have items that every Science Olympiad team needs to get started:
19in Tool Tote
7 pc Plier Set
6in Coping Saw
16oz Claw Hammer
Adjustable Screw Driver
3pk Super Glue
40pc SAE & Metric Socket Set
12in Stainless Steel Ruler
8in Adjustable Wrench
Large Utility Knife
3/8in Electric Drill
13pc Drill Bit Set
12in Quick Release Bar Clamp
6in Quick Release Bar Clamp
2xNut and Bolt Assortment Set
25' Tape Measurer
Small C-Clamp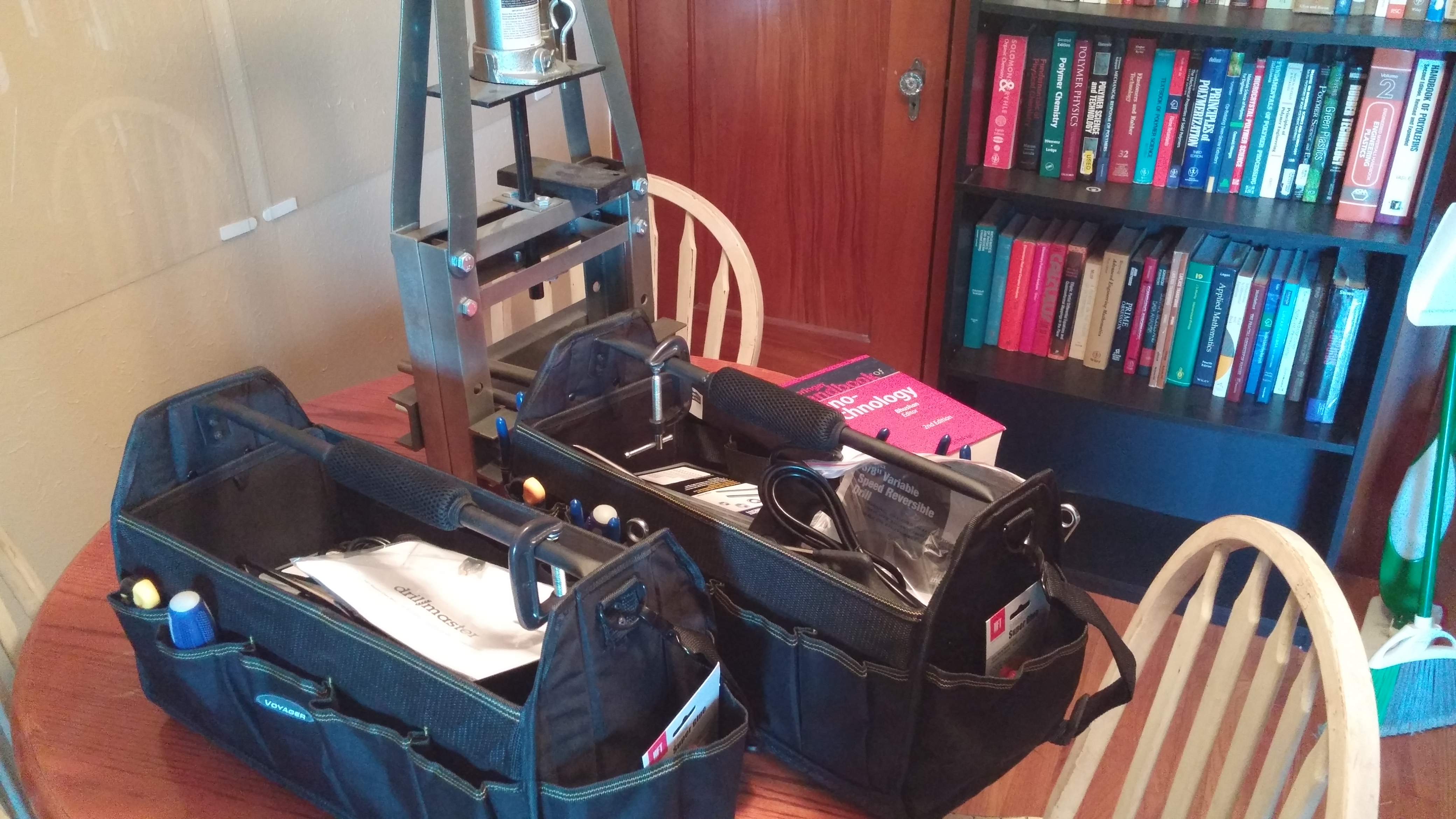 If you shop well, the total cost for these items is a bit over $100.  But Aaron has pulled together 2 of these "starter kits" which we give as door prizes at the training Saturday.  The door prizes are limited to teams who first joined the Science Olympiad last year or this year.
What a great way to start a new team!