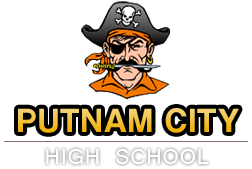 Students at Putnam City High School take pride in being the "Original"  high school in the district.  It is also the "original" location of the Science Olympiad in Oklahoma and has hosted  Olympiad Tournaments since 2005.  It is also the location of what today became the largest Science Olympiad Tournament ever held in Oklahoma.  Eleven Division B teams and Three Division C teams spent Groundhog Day competing in 38 events in this final run-up to next month's State Tournament at UCO in what was once again a very competitive Tournament.
Division B order of finish is:
1 -Casady MS
2 – Cooper MS
3 – Capps MS
4 – Haskell MS a
5 – Haskell MS b
6 – Whittier MS 1
7 – Irving MS
8 – Longfellow MS
9 – Dove Science Academy, Tulsa
10 – Whittier 2
11 – Mayfield MS
Division C order of finish is:
1 – Union HS
2 – Putnam City HS
3 – Putnam City West HS
Thanks once again to all the Olympians, Coaches, and the great Judges who devoted their time and effort to make the PC High Tournament so great.
Remember the State Tournament next month in Edmond at The University of Central Oklahoma where teams will compete for the chance to represent Oklahoma in the National Science Olympiad Tournament at Wright State University in Dayton, Ohio.