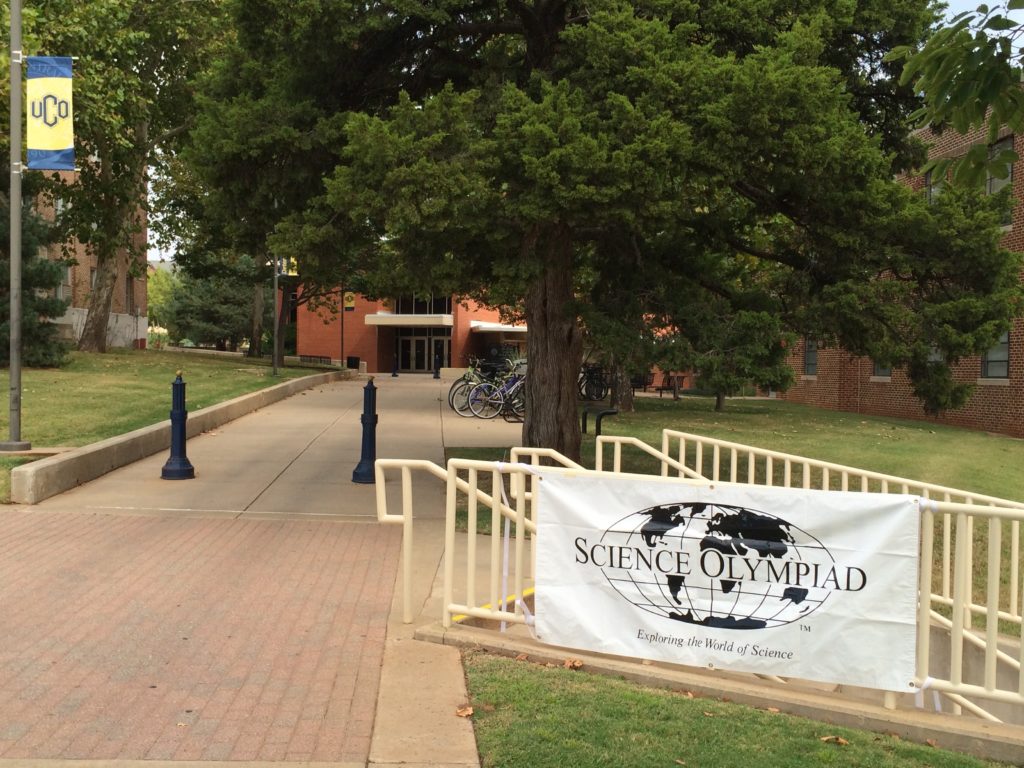 Register to attend the annual Oklahoma Science Olympiad training conference, Saturday, September 24th at the University of Central Oklahoma in Howell Hall.  This is a FULL DAY (8 AM – 4 PM) training for coaches and event supervisors.  We review each and every one of the 23 events in Division B and in Division C as well as have sessions specific to Science Olympiad Coaches and Olympiad Event Supervisors.
The workshop is free and lunch is provided!  Coaches of teams that have joined the Oklahoma Science Olympiad for this year prior to September 24th will be able to pick up their official rules manual at the conference.
The program schedule can be downloaded here – 
2016-17 Training Program
.  Parking is free on Saturday at UCO and lot 17 is closest to Howell Hall.  Download the campus parking map here – 
UCO parking map
September 22nd is the deadline to register for the conference.